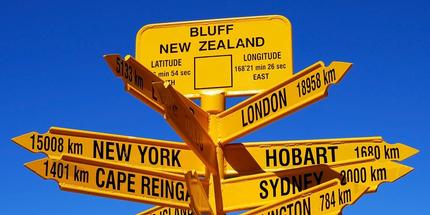 Signposting Your Candidates through the Employment Screening Process
May 08, 2016
Providing clear instructions to guide your candidates through employment screening can have a significant impact on how successful your organisations process will be. Signposting your candidates by providing adequate guidance which explains the process to them and stating a contact for support throughout the process will aid candidate buy-in which will ultimately lead to checks being completed more quickly and less work for HR.
To enable employment screening to be viewed as an integral part of the recruitment process by your
candidates, explain the following points on your organisation's website recruitment pages or via a simple insert into your application pack if using paper forms:
Why your organisation makes background checks
Which background will be made and the job roles or job families they apply to
Who will perform the checks – in-house or an external provider
Map out the process and indicate typical timescales should everything go smoothly
List the data and supporting documents that are required to initiate the process, when the candidate will need to produce them and how you will keep the data secure
Provide a dedicated contact the candidate can approach for support and answer queries through the process
It's also a good to include a list of answers to frequently asked questions – even just having the answers to 3 or 4 questions could save your team a great deal of time.
Benefits of Signposting
Background Checks are completed faster as more candidates provide the right information on time.
Your HR department spend less time on administering the process as candidates make fewer mistakes in completing application forms and have fewer queries during the process.
Creates a good impression of your company and HR team – creating a good first impression will re-enforce to your candidate's they have joined a well organised organisation with high standards.