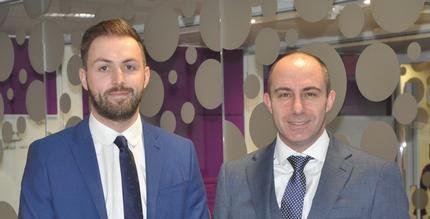 Manchester Businesses Collaborate to Help SMEs Fight Employee Fraud
October 28, 2016
Two fast growing Manchester businesses are collaborating to help SME's combat the rising threat from employee fraud. Know Your Candidate and the Business Fraud Prevention Partnership are working together to highlight the risks posed by employee fraud to SME's and dispel the myth that anti-fraud measures are expensive and complicated.
Employee fraud is a growing issue for SME's as highlighted by several recent articles and studies. A recent article by The Federation of Small Businesses – The Enemy Within noted that the number of internal frauds reported by CIFAS (who operate a national fraud database) members rose by 18 percent in just one year from 2014 to 2015. KMPG's Annual Fraud Barometer 2015 attributed over GBP 250 million worth of corporate fraud losses to insider fraud and noted that "SME's businesses were particularly vulnerable" in its August 2016 Fraud Barometer. Employee fraud can take many forms ranging from fraudulent job applications, obtaining a benefit by theft or deception e.g. via procurement fraud or false expenses/spending and unlawful disclosing of personal data amongst others.
Barry Hetherington, Director of employee screening firm Know Your Candidate commented "many small business owners wrongly believe they won't be targeted as their businesses are too small and fraudsters will target larger firms where the rewards are higher. Consequently the vast majority of small firms neglect to implement effective security and avoidance measures and it's for precisely this reason why they become easy targets for fraudsters.
Edward Whittingham, Founder of the Business Fraud Prevention Partnership (BFPP), who specialise in risk analysis and employee fraud training and cyber-crime prevention added "employee fraud is a growing issue, particularly for SMEs. It's something that some business owners are reluctant to accept as we inherently like to trust people – it's our nature. But, you wouldn't believe how often we hear "Oh no, John would never do something like that" only for John to go and do something awful. One of our customers had a fraud where their "trusted" employee stole GBP 350,000 over a number of years! "
Hetherington points out "although there's no magic bullet to prevent employee fraud there are a number of practical steps small firms can take to protect themselves. Preventing dishonest employees joining the business in the first instance by checking the identity, credentials and experience of all new starters is something all businesses should be doing no matter how large or small they are. However, just because you've screened new employees on joining doesn't mean the issue is fixed – people's circumstances change over time and this is where strong internal procedures, employee training and continued assessment come in to play – exactly the type of things that BFPP delivers".
On learning about each other's business it became clear very quickly that there's a great deal of synergy between BFPP and KYC, says Whittingham. We're both helping business tackle the issue of employee fraud but focussing on different areas, which, when joined up forms a really powerful set of tools for employers. Furthermore, both businesses have developed models which make it cost effective and easy for small businesses to implement our solutions, so it made perfect sense to work together". Initially the collaboration will take the form of joint marketing and educating our respective customers of the benefits of each solution, while further down the line we're looking at ways we can integrate and package the solutions in to a single offer.