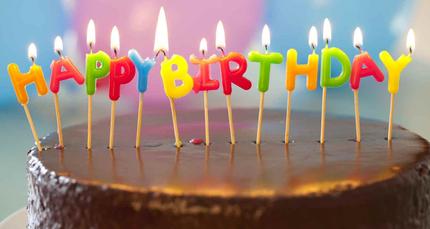 KYC is 8 Years Old plus 2017 Customer Survey Results
October 11, 2017
This week Know Your Candidate celebrates its 8th birthday.
I'm really proud of our achievement –the business was born in gloomy times in the aftermath of the global financial crisis and statistics continually show that only 4 in every 10 businesses make it past the 5-year mark. I'd like to say a massive thank-you to all of our customers, now over 1600 of them, for their continued support and our suppliers, many of whom have been working with us for many years and we've formed strong partnerships with. Finally, our success would not have been possible without the hard work and dedication of the team at the office who go the extra mile to ensure our customers receive their background checks quickly.
Back in 2009 the vision for Know Your Candidate was to provide employers with an employment screening service which was flexible, easy to use and delivered results quickly. 8 years later these principles are still at the core of everything we do and the results from our latest customer survey suggest we're getting it right. 77.6% of respondents rated our service as 'excellent' and 99% would recommend us. Many thanks to all customers who provided feedback. You can see the full survey results here.